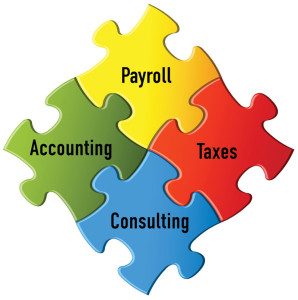 It's a puzzle just waiting to be solved.  Many are fairly simple to put together, others much more difficult. At Morgan Taylor, we have a great appreciation for business people, especially small to medium sized businesses. The ones where the owner just simply does not have the time to deal with making sure profit and loss statements are current; or don't want to wrestle with new payroll tax laws. They want to be compliant, but it's just not their forte… they would rather invest their time on growing the business. Our job is to make sure that you, the business owner, is aware of all the issues, but can rest easy knowing that we will take care of all the details. It's what we do — and there's nothing better than a good puzzle!

Morgan Taylor Tax & Accounting, LLC
We work with the IRS and your state tax board.
Your employees are paid correctly and on time.
Current payables and receivables, guaranteed!
We listen and help you make plans for success.